Dreams Casino Review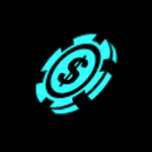 Casino Information
Website: dreamscasino.com
Works since: 2005
Casino Owner:
Withdrawal Times
E-Wallets: 10 days
Credit (or debit) Cards: Not offered
Bank Transfer: 10 days
Cheques Withdrawal: 10 days
Awaiting Time: 10-15 days
Withdrawal Limits: 2500 USD per week
Withdrawal Options
Bank Wire Transfer
Cheque
Neteller
Deposit Options
American Express
Bank Wire Transfer
MasterCard
Mobile Deposit
Neteller
Paysafe Card
Visa
Used Software
Currencies
Casino Types
Download
Instant Play
Mobile
Language interfaces
Licences
Limited Countries
Return To Player
Not publicly audited
Manual Flushing
No
Live Chat
No
Bonuses
No bonuses for Dreams Casino for now.
Complaints
withdrawal approved 30 days ago and still no check
I made a 1300 dollar withdrawal and it was approve oct. 30th. Keep contacting them asking where my check is and they say it was sent out to pay me. Everytime i talk to someone they give me a different answer. The latest is it takes alot of time to receive a check. I sent them documents and a voided check and they said i deal with a credit union and they do not put it in a credit union. S O I ASK FOR THE CHECK AND IT IS WAY TO LONG
withdrawal sent to payment provider feb. 9th
My withdrawal was sent to the payment provider feb. 9th. Was told up to 10 business days to be sent. Contacted them after the 10 days and was told on rare occasions it could be up to 12 days. Today is the 15th business day an I have heard nothing.
withdrawal approved 30 days ago and still no check
Every time I cash out I go through the same stuff. I said before I was done playing at dreams this time it will be the last. Contact them and they always say we sent it for payment and you hear nothing. so sad and stupid for letting this happen 3 times.
payout approved almost a month ago and still heard nothing. Ask tham and they give you a different answer every time.
I cashed out a month ago and it was approved. Have not heard anything and when I contact them about it they give me a different answer every time. I spend decent money there and this is the thanks I get.
Dream Casino
I won on a bonus and submitted in my Driver's license that has my address listed on it.
I have emailed this casino and spoke to their cs depart on several occasions and still seem to get NO WHERE! I have tried to call their cs number and can't get through they owe me $100.00
Mixed Funds!?!
I've been in contact with SEVERAL of their customer support agents and almost all of them ended the chat without resolving my issue. On 4/21/2023 I received an email to join their online casino and received a $25 chip for doing so. I played the necessary play through and contacted their support to make sure what my max withdraw could be and this occurred at 4:24 central standard time. My withdrawal was denied because they said I mixed funds. This is a false statement. They say that I redeemed the coupon twice which is also a false statement. My transactions show that I was denied the coupon at 2:52pm and it doesn't even show the 5:24 transaction that their support team kept referring to. I initiated a withdrawal and in order to verify my bitcoin wallet I deposited $11. I then submitted a new withdrawal for $110. I screenrecorded my first contact with their support team and this was at 4:24pm central standard time. Im confused as to why I would redeem the said coupon again when I'm clearly having a conversation about my max withdrawal with their support team because I knew I was close to finishing my playthrough balance. I think either their employee messed up or their system had a glitch. I've been wronged in one way or the other and have yet to find someone willing to help me the whole way through. I assume they think I'm lying cuz when I told Ronald I had screen recorded my conversation he replied with "sure" and then very shortly after ended the chat. You would think that when they continuously referred to a date and time of a specific transaction that it would show up in my transaction history. The funny thing is that you can see all of my transaction history except the one they refer to that made it possible for the "manager withdrawal." Their customer service should be done by AI instead of the team members that I spoke with because they were absolutely no help at all.
Have not gotten my withdraw
I have not received my withdraw that was supposed to be instant when you withdraw to bitcoin but a message came up after I clicked to withdraw saying they have to verify the bitcoin address and it would take 1-5 days but I used bitcoin to deposit so it should be verified. Either way it's been over 5 days and I have tried contacting them on live chat and email but noone ever responds. It says 24/7 support but this is not true because there is no support at all.
Submit Complaint
Contact Casino
Support Phone: 1-800-480-2498
---
If you are owner of Dreams Casino and want to correct some information here - please feel free to contact us by email abcgamblersok@gmail.com